Damita and Noel Ollivierre's Island Tours Service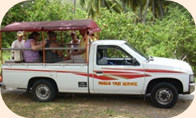 &nbsp&nbsp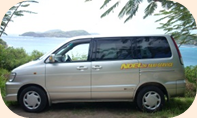 If you prefer we can do it all for you. Noel, a native of Bequia with over 23 years of experience, will provide you with reliable, prompt transportation and informative tours at a reasonable cost.

Gain an appreciation for our island history and our stunning scenery, whilst learning your way around the island from your friendly guide.

Bequia is steeped in whaling, boat building and sailing traditions.

We now accept Visa and MasterCard, as well as travelers checks and cash.


&nbsp